California Motorcycle Insurance
We believe quality
motorcycle insurance should:
• Be reasonably priced
• Written by honest insurance companies who pay claims fairly and promptly
• Properly cover all of your motorcyle insurance needs
Who we are:
We live, work, play, and raise families here in California - and we provide high quality policies to our customers all over this great state. We believe this helps us better understand your special needs.
Motorcycle insurance and how we do it:
We are an independent full service licensed insurance agency providing low rates and great service to California motorcycle riders and owners. Because we are an "independent" agency we work hard to find you the very best rates and coverage. Shop around - but buy from a company that will provide long term service.
Insurance Quotes - Easy, Fast, Free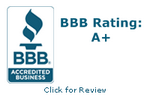 Compare and Buy now. One of two ways to get free instant quotes:

(1) Call us at (800) 808-2695 and get an instant quote over the phone from one of our friendly representatives. We always prefer to take our time to speak to you personally. Our experienced agents will make sure all of your questions are answered, and all possible discounts are included.



(2) Quick Quote Request – Click below and simply supply the requested information and get your quick quote from many of California's best insurance companies.

Contact Us
All Access Insurance Services, LLC
2216 El Camino Real #209
Oceanside, California 92054
Toll Free (800)-808-2695
State Insurance License # 0D69251